Welcome to the Greenville Public Library

January 25th News: The Library will open at 10 am. There will be no delivery today. The website will be updated if anything changes.
Masks are strongly encouraged. For patrons who want no-contact pickup, curbside is available. Call to set up appointments or for assistance. Patrons have the option to walk-in and check availability or call to make an appointment to reserve a computer. 
Click the internal link above for more information.
Your library resources available anytime, anywhere! If you know the author or book you want, type it in the space provided. If you just want to go to the SHARE website click "Go!". The SHARE Catalog also contains titles of eBooks and eAudiobooks available in the Cloud Library.
---
The Greenville Public Library offers eBooks and eAudiobooks through the Cloud Library. This service is compatible with most devices, but will not work with Kindle eReaders (only Kindle Fire). You will need your library barcode and your PIN, which is usually the last four digits of the phone number on your account. Choose "Illinois Heartland Library System" as your library. Click anywhere on the image to take you to the Cloud Library website for any information you require. Call the library with any additional questions you may have. Enjoy!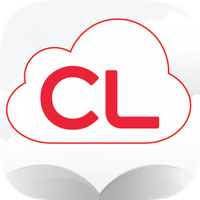 Resources - Work and research from the office or from home, anytime:
- Check out the calendar
---
Have a Question?

Ask your local librarian a question anytime.

Looking for Something?


FirstSearch is an online service that gives users access to a rich collection of reference databases.  (Please contact your local library for login information.)
---