Library Announcements
What's happening at the library?
Greenville Public Library Holiday Closing Schedule
Memorial Day
Independence Day
Labor Day
Veterans Day
Thanksgiving Day and the day after
Christmas Eve
Christmas Day
New Year's Eve
New Year's Day
Dr. Martin Luther King's Day
Presidents' Day
The Greenville Public Library may be closed due to inclement weather, such as snow, ice, or a tornado warning. In the event that our city's tornado sirens go off, staff and any patrons in the building will be taken to our designated shelter in the basement. We will be following instructions from weather sources on when the tornado warning is over. Please call the library at (618) 664-3115 with any questions involving closings.
LIBRARY HOURS STARTING MAY 1ST, 2023
Monday: 9 am to 5 pm
Tuesday: 9 am to 5 pm
Wednesday: 9 am to 7 pm
Thursday: 9 am to 7 pm
Friday: 9 am to 5 pm
Saturday: 9 am to 12 pm
Sunday: Closed
1,000 Books Before Kindergarten
This program is for children birth to before kindergarten. Parents (grandparents, caregivers, siblings, etc.) keep track of books read to a child via a specially designed Reading Challenge (R.C.) book that will be given at sign-up. (Project Parenting families will be given their book by Project Parenting.) As your child reaches each 100th milestone, bring the child and the R.C. book into the library for a small prize and to have your child's picture taken. When your child has had 1,000 books read to him/her, bring your child and the R.C. book into the library for a special certificate and a hardcover picture book to keep. This program runs year-round. A child may only participate in 1,000 Books Before Kindergarten once.
National Mason Jar Day
Mason jars have been popular for decades. They were originally invented with a patented screw top that allowed people to safely can and pickle fruits and vegetables grown in the garden. Today, we also use them for drinking glasses, vases, and even candle holders! Grab some friends and join us in celebrating National Mason Jar Day on November 30 by trying an out-of-the-box craft with your mason jars. Visit the library on Thursday, November 30th and decorate a Mason jar for the holiday season. This craft is for adults (18+) and intended to be made at the library. If you prefer to call ahead and schedule a time you would like to make your craft, sign up so we can reserve your jar. If you miss your appointment, we will give the jar to the next patron. (while supplies last)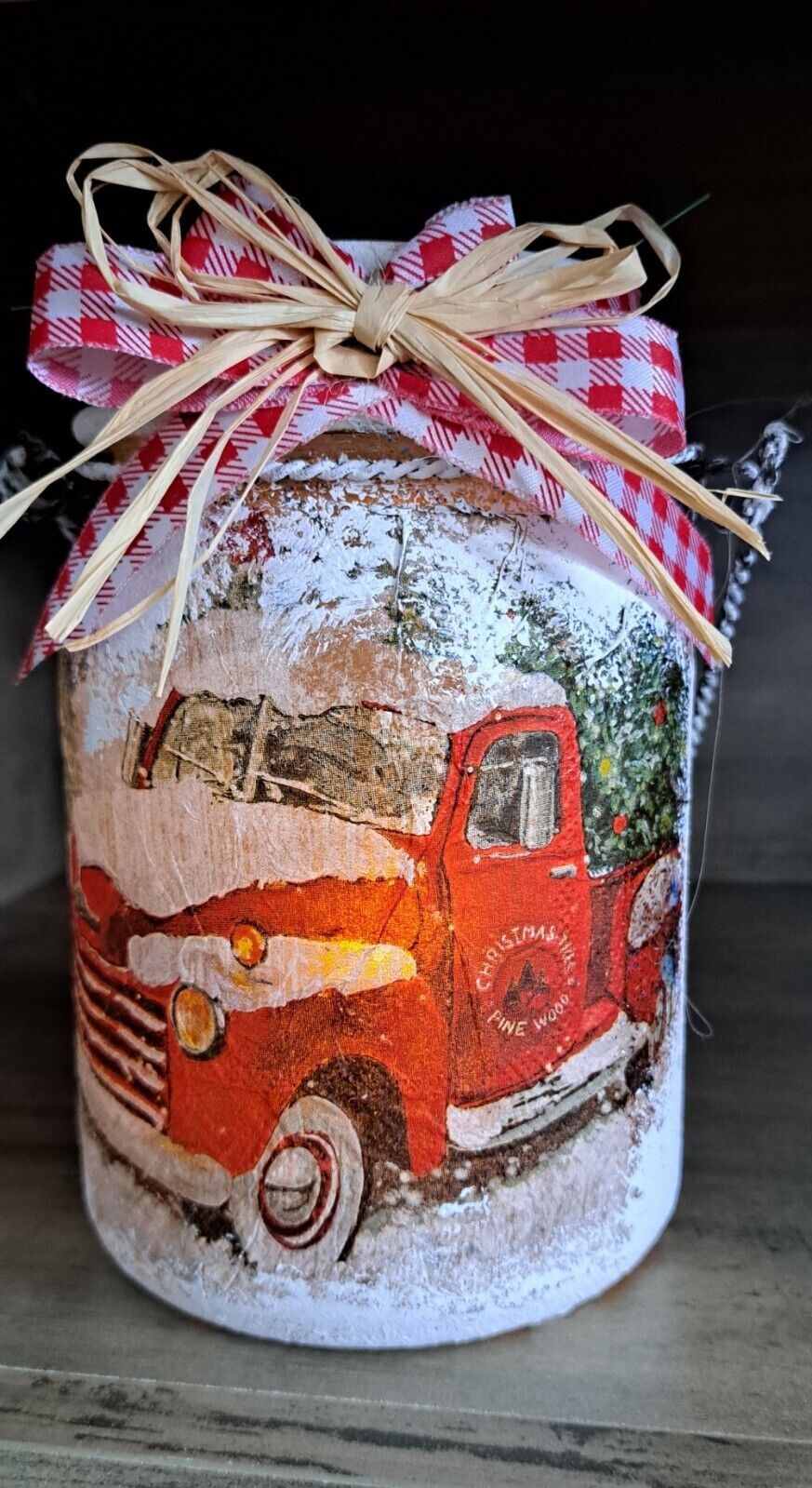 Winter Children's Coloring Contest
The Greenville Public Library will be sponsoring a winter children's coloring contest. There will be three age groups: 0-6, 7-10, and 11-13. Beginning on Friday, December 1st, pick up a sheet at the library or download a sheet from this website. Make sure you choose the correct sheet for your child's age. Return your entries no later than Friday, December 15th. The three winners will win a prize. The sheets will be available for download on Friday, December 1st.
Click here for 0-6 color sheet. (available 12-1-23)
Click here for 7-10 color sheet. (available 12-1-23)
Click here for 11-13 color sheet. (available 12-1-23)
Illinois Libraries Present
Lori Gottlieb joins us for a thought-provoking conversation about mental health in anticipation of the winter holiday season. 
Gottlieb will share tools to help in everyday life and especially as you prepare for the holidays. Lori Gottlieb is a psychotherapist and New York Times bestselling author of Maybe You Should Talk to Someone, which has sold over a million copies and is currently being adapted into a television series. In addition to her clinical practice, she is co-host of the popular "Dear Therapists" podcast and writes The Atlantic's "Dear Therapist" advice column. She has been on the Today Show, Good Morning America, CNN, and NPR's "Fresh Air" as a therapy expert and her 2019 Ted Talk was one of the most watched of the year. 
Greenville Public Library is a proud member of Illinois Libraries Present. Illinois Libraries Present offers access to incredible virtual programming to participating libraries. One of the organization's main goals is to provide high-quality, high-profile events that highlight national names and social justice/DEI issues, that would otherwise be cost-prohibitive for single libraries to hold on their own. Click here to register.
National Brownie Day
Each year on December 8th, brownie lovers across the nation enjoy one of their favorite baked goods on National Brownie Day. Check out material on Friday, December 8th and receive an individually packaged brownie.
Anderson-Davidson StoryWalk®
We are excited to have the Anderson-Davidson Memorial StoryWalk® ready for families to use. The Anderson-Davidson Memorial StoryWalk® was made possible by the generous
donations made in memory of Joanne Anderson and William "Bill" Davidson – both long-term members of the Greenville Public Library Board of Trustees. Installation was done by a local outdoor service company. The story will change monthly due to a generous contribution by the Friends of the Greenville Public Library and help from KRP.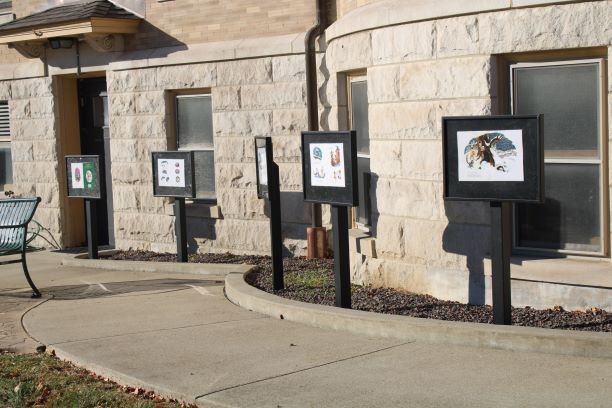 Playaway Collection

The Greenville Public Library is pleased to announce a new in-house collection for young readers. Thanks to an Illinois State Library Grant, we were able to purchase Playaways. The Grant was awarded to the Greenville Public Library in the amount of $2750. We were able to buy a total of 55 Playaways for juveniles and teens to enjoy. Playaway is the pre-loaded audiobook that gives patrons the portability and freedom to listen to audiobooks anytime, anywhere. Playaway's universal audio jack is compatible with headphones and auxiliary cords. If earbuds are needed, a pair may be purchased at the library for 50 cents. Click here to see a list of the Playaways that are in our collection. If we don't have the title you are looking for, it may be available through interlibrary loan.

The Library purchased several adult Playaways in 2022. With advancements in technology, CD players are not as common. New cars and new laptops are examples of items that may no longer have CD players. Playaways can be used with earbuds and/or plugged into sound sources (using an auxiliary cable).
Escape the Library

Are you looking for something fun to do in Greenville? The Library is offering two "Escape Room" activities--a Harry Potter theme and a pirate theme. The programs are appropriate for groups of 6 to 10 participants (junior high age to adults). Your group will work together to find clues, solve puzzles, and open locks in order to "escape." All that is required is that you call the Director, Jo Keillor, at the Library to schedule a time for your group and let her know which theme your group prefers. There is a $25 charge per group. (We only accept cash or check payments.) We hope you schedule an appointment and enjoy your time at the library. (posted Dec. 2018)
Attention Patrons
Starting in November 2021, everyone will need to provide a driver's license and a second proof of identity/residency to renew existing accounts. We will require all the primary account holders to show all required information. We will be ascertaining whether the address provided is in the library's service area, even if the cardholder has been a Greenville cardholder for several years. We ask that Nonresident patrons who own property in town, bring tax information for the owned property. We hope to have current, up-to-date information for all of our accounts. If there are any account charges at the time of renewal, regardless of amount, they will need to be paid in full. Thank you for assisting us in this endeavor. (updated Nov. 2021)
New at the Library: Hotspots
We are pleased to announce that the Greenville Public Library now has five hotspots available for check out. Thanks to a generous donor, you can take WiFi with you. Greenville Library patrons may check one out or add their names to a waiting list if none are available. There are a few guidelines associated with our new hotspots:
Available only for Greenville cardholders with a working phone number. (age 18 and older).
Households may check out one hotspot per month. (30 days)
One week check out period.
$5.00 per day overdue.
After at least 3 days of being overdue, the patron will be notified by phone that: 1. the hotspot was deactivated. 2. fines have accrued. 3. the hotspot has been declared lost. 4. he/she has

one week

to return it to avoid a $200 replacement charge.
Failure to return the device is considered a Class A Misdemeanor.
DO NOT return in the drop box. 
Patrons who are habitually late may lose hotspot privileges.
If you are notified that one is available, the device must be picked up within two days. On the third day, the next person on the list will be notified. (updated Mar. 2023)